Harbourfront Centre: A Hub of Contemporary Culture in Toronto, Canada
Welcome to the vibrant world of Harbourfront Centre, located in the heart of Toronto, Ontario, Canada. This cultural gem has established itself as the premier destination for contemporary arts and entertainment. Join us as we explore the diverse offerings of Harbourfront Centre and discover why it should be at the top of your cultural itinerary.
A Dynamic Canvas of Artistry
Harbourfront Centre is where the arts come alive in Toronto. From dance to theatre and music, this cultural hub offers a dynamic canvas of artistry that leaves audiences spellbound.
Dance, Theatre, and Music
Step into the captivating world of performing arts at Harbourfront Centre. From breathtaking dance performances to captivating theatre productions and mesmerizing musical concerts, this cultural hub offers a wide range of experiences to suit all tastes and ages. Whether you're a seasoned theatre-goer or seeking an unforgettable night out, Harbourfront Centre delivers.
HarbourKids and Recreation
Families and children find a warm welcome at Harbourfront Centre's HarbourKids program. This innovative initiative introduces young minds to the world of arts and culture through engaging workshops, performances, and interactive activities. It's the perfect place for families to bond over creative experiences. Meanwhile, the recreation options provide a chance for visitors to enjoy the scenic waterfront and take part in various physical activities, blending fun and fitness in a picturesque setting.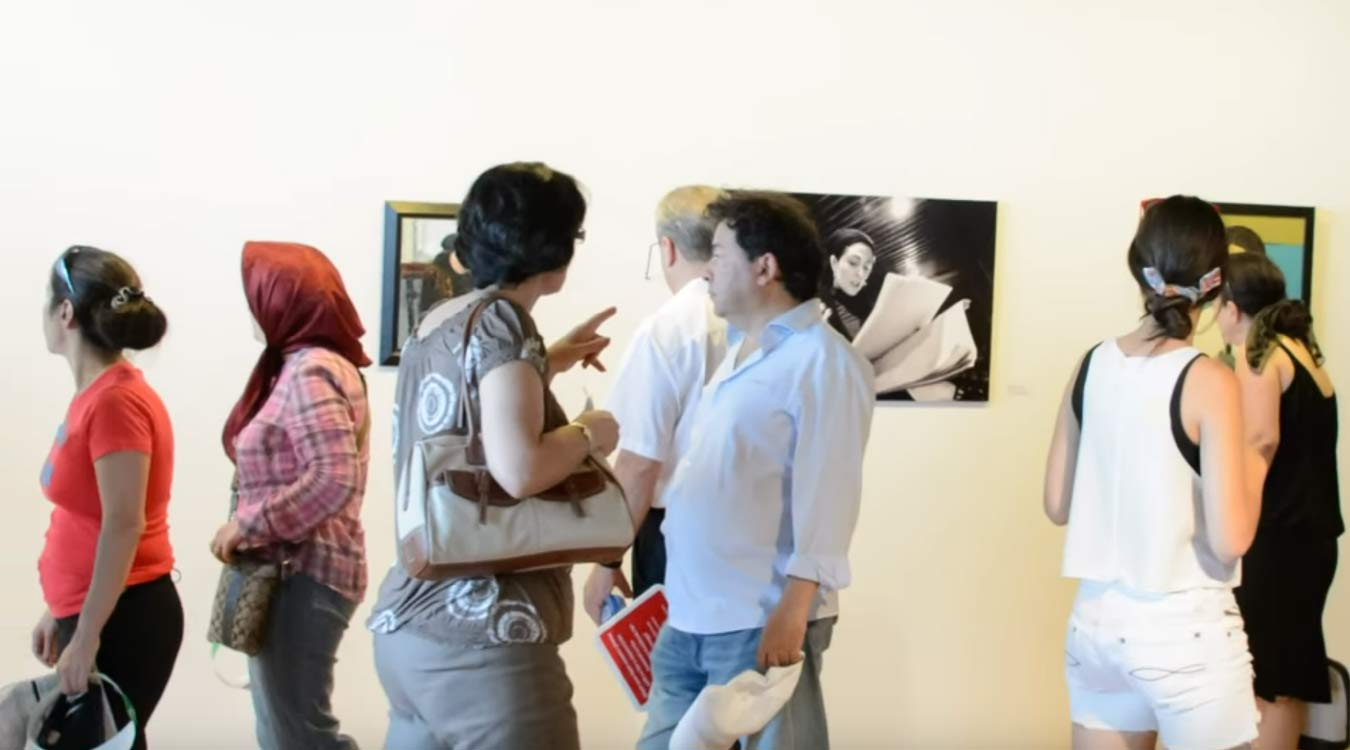 Visual Art and Craft
For art enthusiasts, Harbourfront Centre boasts a stunning visual art gallery featuring both local and international artists. The exhibitions change regularly, ensuring a fresh experience with each visit. Additionally, the Craft department promotes craftsmanship through workshops and exhibitions, celebrating the beauty of handcrafted objects. It's a haven for those who appreciate the finer details of artistry and craftsmanship.
Readings and Marine Activities
Literature lovers can rejoice in the literary readings hosted at the center. Acclaimed authors share their works in an intimate setting, making for an enriching literary experience. On the other hand, marine enthusiasts can participate in various water-based activities that provide a unique perspective of Toronto's waterfront. Whether you're lost in the pages of a book or sailing the waters of Lake Ontario, Harbourfront Centre has something to offer.
Community Festivals
Harbourfront Centre is renowned for its vibrant community festivals. These events bring together diverse cultures and communities, celebrating the rich tapestry of Canada's multicultural identity. From food festivals to cultural showcases, these gatherings offer a taste of the world right in the heart of Toronto. It's an opportunity to immerse yourself in the traditions and flavors of different cultures, all in one place.
What's Happening This Week
Stay in the know about the latest events and happenings at Harbourfront Centre. With something exciting taking place almost every day, it's essential to keep an eye on the calendar.
Calendar of Events
Stay up to date with Harbourfront Centre's dynamic calendar of events. With something happening almost every day, you can plan your visit to catch the performances, workshops, and exhibitions that pique your interest. Whether you're looking for a specific event or simply want to explore what's available during your visit, the calendar is your go-to resource.
Feature Events
Explore the center's featured events, where top-tier artists and performers take the stage. These events often showcase cutting-edge work and offer an immersive experience for the audience. If you're seeking something extraordinary and want to be at the forefront of artistic innovation, the feature events are a must-see.
Discovering Harbourfront Centre
Find out everything you need to know about Harbourfront Centre's location, accessibility, and how to make the most of your visit.
Who & Where We Are
Located on the stunning Toronto waterfront, Harbourfront Centre is easily accessible and offers breathtaking views of Lake Ontario. Whether you're a local or a visitor to the city, this section provides valuable information about getting to the center and enjoying its offerings. It's your guide to experiencing the best of Toronto's cultural scene.
A Final Note
In conclusion, Harbourfront Centre is a dynamic hub of contemporary culture in Canada, offering a myriad of cultural experiences to enrich your life. From world-class performances to engaging community festivals, there's something here for everyone. So, why wait? Plan your visit to Harbourfront Centre today and immerse yourself in the captivating world of contemporary arts and entertainment.